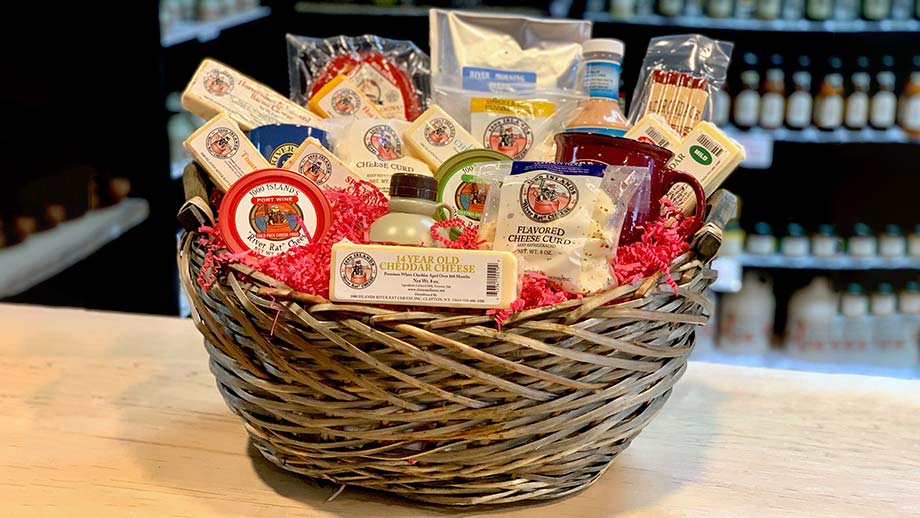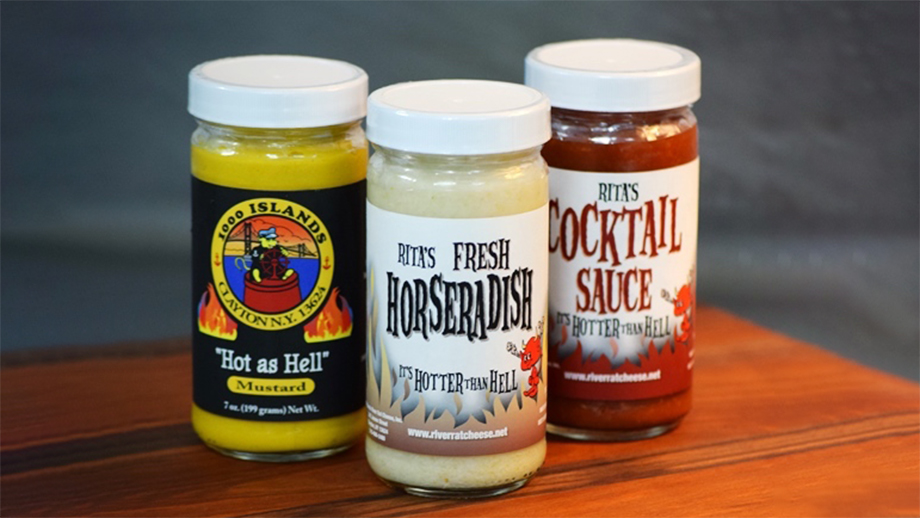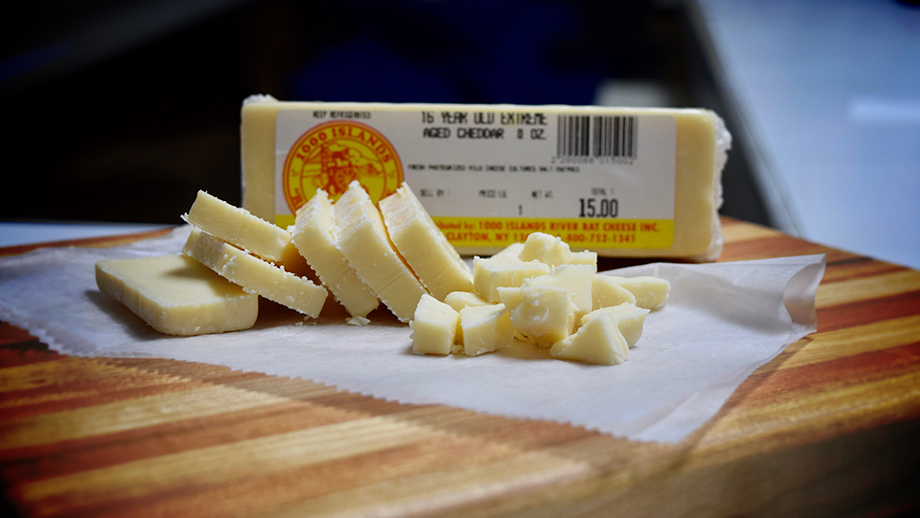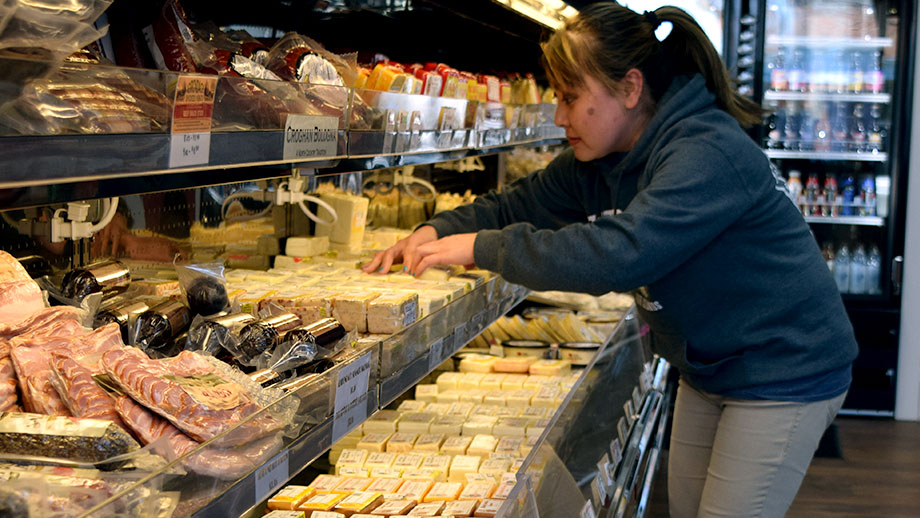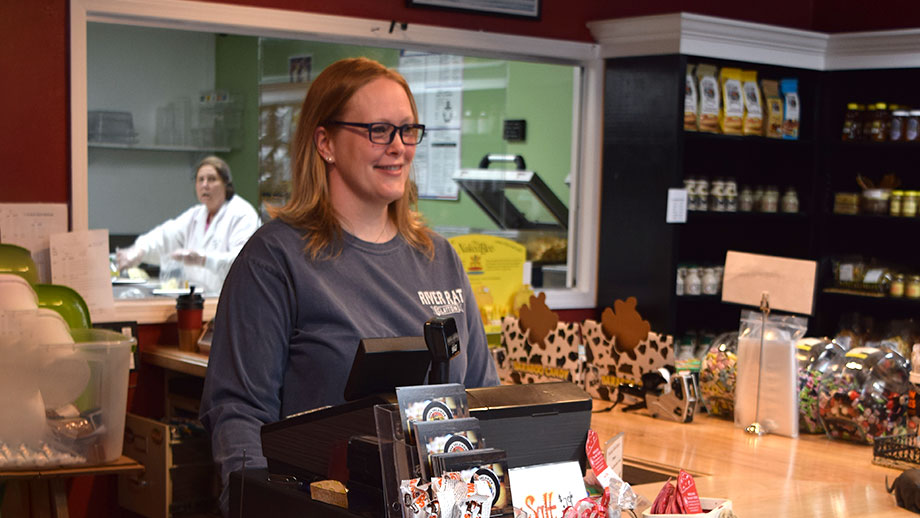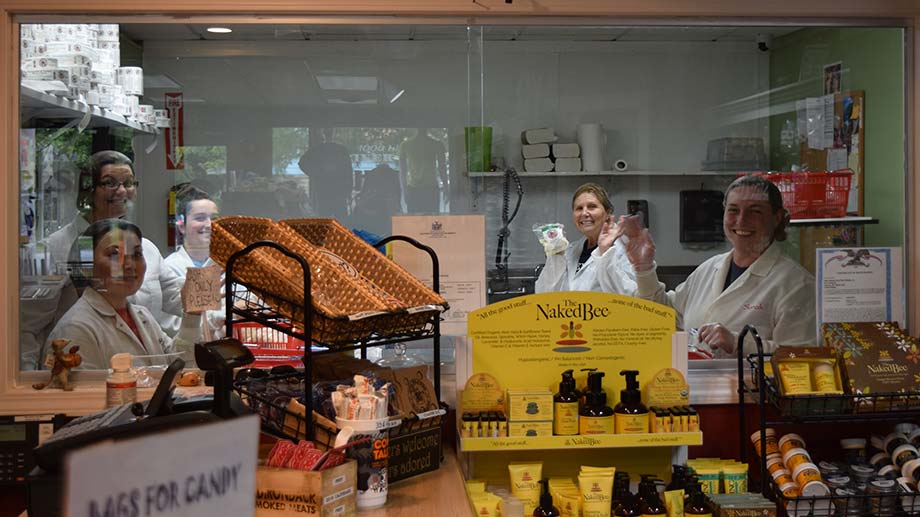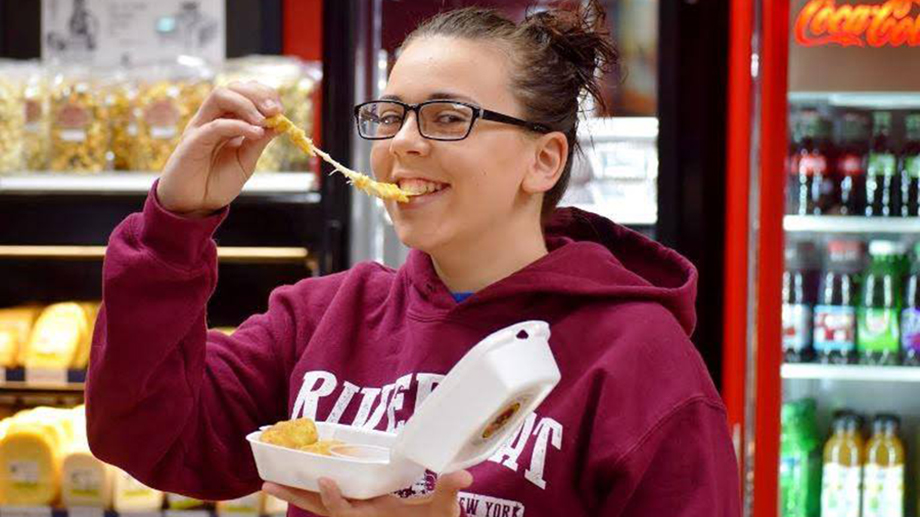 Welcome to 1000 Islands River Rat Cheese
1000 Islands "River Rat" Cheese is a simple, small store in a friendly community. Thank you for visiting our site! At our store we strive to provide you with our finest cheeses, local products, and courteous customer service!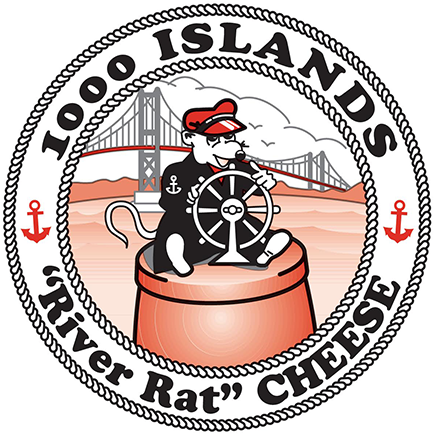 At our store, we offer a vast amount of New York State Cheddars. Our cheese ranges from mild, perfect with a glass of wine…to 16-year-old sharp, the bite that will bite back! We also offer many flavored cheddars that can make any get together enjoyable with a plate of cheese and crackers. Our Cheese Curd is known for it's great squeak! The "squeaky cheese" is available in-store and online. Ship some to family and friends…or to yourself for a treat. We've got the original 1000 Island Dressing, Maple Syrup, local meat, such as Croghan Bologna and Adirondack Summer Sausage. And gift packages we've put together that you can order if you can't make up your mind.
On our website you will see many of our products, but keep in mind that we have more. If you have ever been into our store in Clayton, NY, you may have seen some items you would like shipped to your home. Just call us at 1-800-752-1341 and we will gladly send you what you'd like. If you are ever looking for a great trip, stop up to Clayton, NY. The town is worth visiting and we would love to have you in our store. We hope to see you someday, until then, thank you for enjoying our business!