About 1000 Islands River Rat Cheese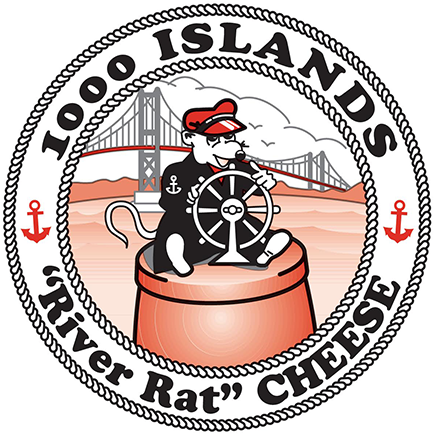 At 1000 Islands "River Rat Cheese" cheese, we carefully select and age our NY Cheddars to perfection in a controlled environment. This "aging" results in a sharp and tangy finish to our sharp cheddars.
In addition to our internationally known "River Rat" Cheddars, we also have a number of NYS & North Country treats which it has made available for its customers throughout the United States. Among these delectable treats are fresh cheese curds, Croghan Bologna, pure NYS Maple Syrup and a "Hot as Hell" mustard that really has a kick.
Weekly, 1000 Islands River Rat Cheese is supplying much of New York State with its famous squeaky Fresh Cheese Curds, Aged Cheddars, Horseradish and Flavored Cheddars, Specialty Cheese Spreads, Croghan Bologna, and Maple Syrups. Visitors from all over have come to taste the famous "River Rat" cheeses.
HOURS
Monday thru Sunday 9 am to 5 pm
Closed Thanksgiving, Christmas and Easter.
FRIED CHEESE CURDS EVERY WEEKEND THRU LABOR DAY